NATO and ZULU watch straps are fun, colorful, and let's face it, relatively cheap if you know where to look. We've found five strap options under $20 for you to check out. All are available on our Amazon Watch Strap Shop, where you can find all of the best rated watch strap and tool options on Amazon.
1. Barton Watch Bands NATO Strap ~$12
One of our favorite brands, this strap is also Amazon's choice when it comes to a good quality NATO strap for a good price. Simply put, this strap at this price can't be beat.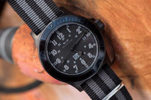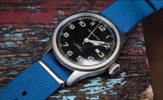 2. Blueshark NATO ~ $17
A popular forum recommendation, the love people show for this brand shows up in the reviews. Very good quality for the price and one of Amazon's Choice watch bands.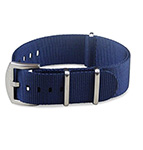 3. Clockwork Synergy Premium Nylon NATO Watch Straps ~ $15
A popular brand of watch strap with some interesting designs. A ton of bright colors makes this a popular gift strap for teenagers with a new watch.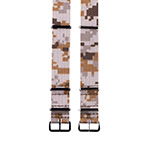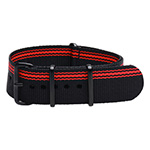 4. ArtStyle ZULU 5-Ring band ~$9
Good quality, good reviews, cheap price. This is your basic NATO strap on Amazon.
5. CIVO NATO 4-Pack ~$14
They're cheap, they're colorful, and they're perfect for trying out the whole NATO strap trend. The perfect watch strap for a stocking stuffer or to complement a new watch. Comes with a spring bar tool and spring bars as an added bonus.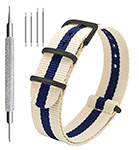 Some bands come with a watch strap removal tool, but if you need one, we suggest this inexpensive spring bar tool from Barton.
Also check out our other guides:
We are an Amazon Affiliate.