Some (but not all) of the vendors mentioned below are our affiliates.
This guide covers safe places to buy watches online, including the pros and cons of each category of vendor. Feel free to skip ahead to the section you're interested in:
Buying Watches Direct from the Manufacturer's Website
The safest place to make an online watch purchase is directly from the manufacturer's site. You know you'll be getting a genuine watch and you'll qualify for all the warranties and guarantees that the watchmaker usually offers. However, the downside is you almost never get the best price because watch companies raise their website prices so they do not compete with their dealers. some don't even sell online at all (like Rolex). You would buy from the manufacturer if it is the only option in your country or if you want a specific model not available in stores, otherwise, we suggest a third-party.
Pros – genuine watch guarantee, usually comes with the original warranty, can buy models not available elsewhere.
Cons – usually not the best price. The cheaper the watch, the better the chance the manufacturer website will be a good price.
List of watch manufacturer websites:
Buying Watches on Amazon
It's no surprise Amazon is popular because you can find almost everything there. But how you buy a watch matters on Amazon, so always pay attention to the details. Here's how it works:
There are two types of sellers on Amazon: Amazon itself and third-party sellers. Third-party sellers could be anyone from a well-known watch company to a shady dealer out to scam you. When you buy on Amazon, if the product says it is "shipped and sold by Amazon.com" that means that Amazon is the seller. You can trust these sales because Amazon sources its goods just like any other big retailer and you're likely getting the real thing. The next best thing to being sold by Amazon is being sold on an Amazon storefront by the brand itself. A lot of brands now sell directly on Amazon and have their own storefront page, which is a vendor's collection of pages and a place to promote their brand. Here are a few of the brands we've found with direct storefronts:
Not every brand has a page on Amazon and not every watch is available to buy from a brand's page, which means you need to turn to other sellers. Always, always, always, look to see who the seller is on Amazon. In the right-hand column, you can see who the seller is, and below the add to cart button, you can see the other sellers on Amazon. These are important things to check.
For example, look at the listing for the Orient Bambino dress watch, a favorite in the inexpensive dress watch category. On the right-hand side, just under the word "In Stock" it says who is the seller. If you scroll down and look under the "Buy Now" button you will see "Other Sellers on Amazon." If other sellers are selling the watch, you can click on that to see if there is a more reputable dealer with a better price. In general, unless another seller is cheaper AND highly rated, always go with Amazon if Amazon is the seller.
They key to judging a third-party seller is the ratings, not reviews. Why? Reviews review the product, ratings rate the seller. For example, here is the storefront for the third-party seller The Watch Locker. You can see what they are selling and click through to different watches. Here is their ratings page. You can see that they are a highly rated seller with a lot of ratings (96% positive in the last 12 months (7,966 total ratings at the time this was article was written).
Always check both the product reviews and the ratings page before buying from a third-party seller. Sellers I would trust are The Watch Locker. (96% positive in the last 12 months) My Gift Stop (5 out of 5 stars 97% positive over the past 12 months (31,263 total ratings); JustCalculators (4.5 out of 5 stars 90% positive over the past 12 months (41,501 total ratings), and Watchsavings (5 out of 5 stars 99% positive over the past 12 months (63,696 total ratings). Yes, all of these names are ridiculous, and I'll explain why in a minute. They also sell more than just watches, so click on the right-hand sidebar to see the brands they sell to avoid scrolling through all their other products.
When you're buying on Amazon, you should keep an eye out for:
Bad reviews, obviously.
Lack of reviews – a lack of reviews indicates a lack of buyers, which could indicate that the seller is new or a scammer.
Lack of real reviews – Amazon has gotten pretty good at catching these sellers with AI software, but still keep an eye out. If all the reviews say the same thing and all seem positive or generically negative, it's a sign of fake reviews.
Lack of positive ratings – ratings are different from reviews, and relate to the seller in general and not a specific product.
Don't be fooled by the phrase "Fulfilled by Amazon." This doesn't mean that Amazon has checked that it is genuine, only that the seller is using Amazon's warehouse to ship goods. The phrase has no bearing on quality.
Bad packaging. At the very least, it means you're getting a used watch that has been returned but is also often an obvious indicator for fraud. Make sure that your purchase comes is in its original packaging free from obvious spelling mistakes and errors.
While all this can sound scary, for the most part, you'll find that popular watches are usually sold by popular and genuine sellers. Three or four big sellers dominate the selling in each watch category, with hundreds or thousands of positive ratings (sometimes the manufacturer itself is the seller). If you stick to those sellers, you can generally get a genuine watch at a great price. The rarer the watch, the less likely you will find someone that sells it, making the potential for fraud higher. In that case, switch to the authorized dealer.
Exception: Expensive watches on Amazon: While you can buy a Rolex or Omega on Amazon, we just don't recommend it. Either shop through a dealer or a reputable watch seller. Authorized dealers and other online stores can provide better service, better warranties, and more specialized watch knowledge, as well as a better guarantee of getting a genuine watch The most popular and commonly recommended online store is Jomashop. Generally, if you're under $1500, you should be fine shopping on Amazon if you're careful. Above that, switch to the authorized dealer or Jomashop.
Amazon Pros – usually the best or close to the best price, especially for cheaper watches.
Amazon Cons – have to closely identify the seller to prevent scams and fakes. Warranties might not be as long as buying directly from manufacturer or AD.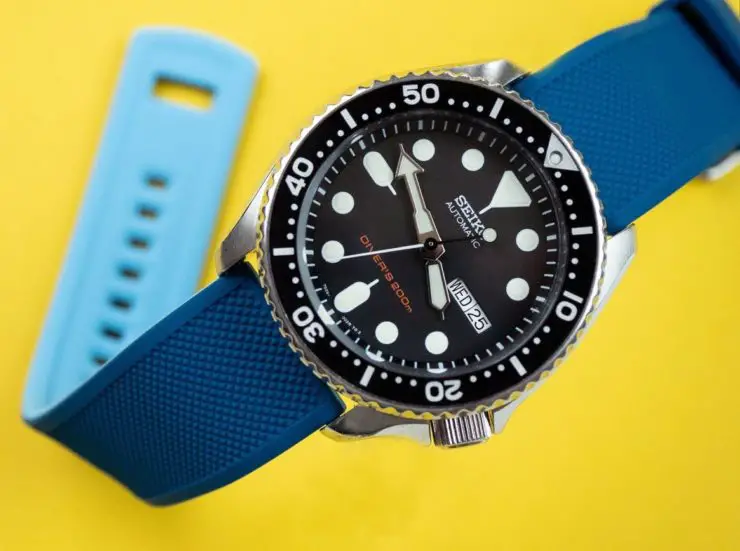 Buying a Watch from a Grey-Market Dealer
Some vendors have, over the years, earned reputations for selling watches at great prices or giving great service. In watch lingo, these places are sometimes called "gray market retailers," "grey market dealers" or other similar terms. They are grey market because they secretly or openly buy watches from dealers to resell, a perfectly legal practice that sometimes upsets watch companies because they like to control their brand names.
Gray market dealers usually have the best prices on watches (Amazon is technically a grey market dealer), with the trade-off being that you get a lesser warranty and more uncertainty about who will be servicing your watch if something goes wrong. They consistently undercut authorized dealers on price, so if the cost is your main consideration, we recommend looking into them. If you're worried about service and guarantees, you should stick with an authorized dealer. However, with some expensive watches, the price difference between the authorized dealer and the grey market price will be hard to ignore.
Probably the largest online watch shop is Jomashop. It has the largest selection of watches outside of Amazon so it's a good place to check prices against other retailers. It is commonly mentioned in forums as a sort of sanity check for people buying used or new watches from third parties. If Jomoshop is selling it cheaper you should probably just go there.
Other options include Authentic Watches.com, Long Island Watch, Creation Watches, Bernard Watch Co., Jacobtime, and Ashford (and many more are recommended on watch forums). If you're specifically looking for a fashion watch, like Michael Kors or Armani, you can check out WatchStation.
If you're in the U.K. or the EU, you can check out The Watch Shop, The Watch Hut, and the above-mentioned WatchStation, which is owned by Fossil and has a large EU presence and even physical locations to try on watches.
Jomashop typically has the largest selection of watches among grey market dealers, but price compare with the other retailers if you are buying an expensive watch. If one does not carry the brand you want, check out the others. Here are some quick links to Jomashop categories and brands.
Gray market dealers like the ones above are great places to find mid-range to high-range watches and sales. If it's between $250 – $8,000, they generally offer better service or prices than other retailers on a watch that you might not want to deal with an authorized dealer on. They also offer a way to buy watches from companies that don't have a very big presence in your area or that won't ship to your country. For a lot of watch enthusiasts outside the United States, a gray market dealer will be the only way to get a watch shipped to them.
Pros – great prices, can save hundreds on an expensive watch, easy buying experience, fast shipping. Can find watches from companies that don't have dealers in your county, many ship internationally.
Cons – warranties are not the same as that offered by an AD, can go out of business or refuse to honor obligations, can service your watch with generic or substandard parts not purchased from the manufacturer.
Department Stores and Big Box Retailers
Department stores are an often-overlooked source for great watch sales, especially when combined with coupons or charge card benefits (if they apply). Especially around the Black Friday shopping season, don't be hesitant to check out Macy's, Kohls, JC Penny, Costco, Walmart, or Best Buy. For example, Walmart sells Casio & Timex, which are great brands for starter watches. These stores often have the clout to command sales from watch companies and combined with all the other benefits they offer, can give you a good deal. They usually also carry a lot of fashion watches, so if you're in the market for one of those, you'll find the best prices there on sale day.
Another benefit of the big box stores over other online retailers like Amazon is that there is usually a store near you, meaning you can go check out a watch in person and then wait for a sale to come along on the one you want. That can be an advantage if you're shopping for a gift or a first watch and don't know sizes and how they look on the wrist. You can try it on in person and then buy it when it's cheap.
Pros – Good sales, especially on fashion watches. Can check out in store and then wait for the best price.
Cons – Don't usually carry a wide range of watches, and some watch brands are unique to each store; a lot of coupons exclude watches.
Buying Watches from an Authorized Dealers (AD)
Authorized dealers (ADs in watch speak) are more common the more expensive the watch is. If you're looking for a watch over $2000, chances are you'll want to go to an authorized dealer. However, you might not be able to buy a watch online from an AD. What you will find on AD websites are a lot of "call us" buttons instead of "buy now" buttons, a frustration to watch buyers everywhere (and a reason why people dislike them). Authorized dealers in high-end watches are like expensive car salesmen, they want you in their store so they can sell you on the merits of all the different models and maybe up-sell you while you're there.
If you hate car salesmen, you might also hate dealing with an authorized dealer. And to be fair to them, a lot of times it's the watch company that limits online sales, not the dealer themselves. Of course, just because they don't sell online doesn't mean you have to be there in person. A phone call will usually get you a watch sent over.
On the other hand, some people love authorized dealers. If you're buying a $50,000 watch, you probably want personal service. And you probably wouldn't mind the opportunity to get it engraved when you buy it. At the price point some watches are selling at, getting such service is part of the appeal, the exclusivity, and if those watch companies sold directly online you wouldn't get the same thing out of it. It's an experience.
People love authorized dealers for another reason, and that's because you have someone watching your back if something goes wrong. You have a place to send your watch for service and most of the time, the dealer is required to be able to service the watch. You can take it in and someone can open it up right there. ADs usually offer the best guarantees and warranties in the business, backed by the manufacturer. All in all, for an expensive watch, an AD is probably where you'll have the best experience. You can find authorized dealers by looking at the lists on a watch maker's website.
Buying a Watch From a Forum or Watch Exchange Site
Forums and watch websites are a hidden gem when it comes to buying watches online. Generally, this category means you're buying a used watch from another person, not a new watch from a retailer. But more often than not, that "used" watch is in mint condition and a steal on price, especially if you're looking for a unique or rare watch or a watch released a few years ago. They are a great way to find previously released versions of watches that might fit your wrist better than a current version or look slightly different and have a style you love.
An example of a good watch forum with a sale section is Watchuseek. There are also forums dedicated to specific brands, like Rolex and Omega that have sales forums for those specific brands. A great example of a watch exchange is Reddit's r/Watchexchange. They have a great system of self-policing and are an excellent way to find something awesome, either for yourself or as a gift. I've used them before and highly recommend them. For watch advice, be sure to check out r/watches beforehand. And as a bit of self-promotion, I'm a moderator of r/watchbands, a place to find great pictures of watchbands and links to strap makers.
eBay is of course a well-known auction and watch buying website. Many old school sellers on watch websites started using eBay back in the day and continue to use it because that's where their sellers know them from. However, it can also be a haven for fakes, although they try and crack down. Just remember, if it's too good to be true it is. Lastly, another highly recommended watch exchange (and retailer) is Chrono24. Geared more towards the higher-end watch market, it's the place to go to pick up a very expensive used watch. They have built their reputation on buyer protection, so they offer a lot of peace of mind when you're spending thousands or tens of thousands of dollars.
Some used watches aren't sold with the bracelet or strap, just the watch itself. Luckily, you're on a watch strap website! Check out our list of watch strap companies here.
Pros – great deals on used watches, many almost indistinguishable from new watches. A great place to find a previous size or make that might not be sold anymore. Knowledgeable and frank discussions of specific watch models' pros and cons available to help you choose, and many eagle eyes to catch fakes or frankenwatches.
Cons – they rely on trust systems to ensure fair dealings, but often have little power to punish sellers, if it's too good to be true it's not true.
Buying a watch Internationally
If you're an international buyer, chances are you will have trouble finding a seller willing to ship you the model you want, and you will also have to deal with high shipping costs, customs and import taxes, currency conversions, and other annoyances. To handle all that, your best bet is going to be a grey market retailer (including Amazon) or a watch exchange website or forum. Many retailers will ship internationally because they are not under any constraints where they can sell their watches. Look for sellers on Amazon willing to ship internationally, or try the grey market sellers listed above. Our affiliate grey market seller is Jomashop, and you can see their international shipping policy here: https://www.jomashop.com/help-center/international-shipping
Most watch sellers will make you take care of the customs duties yourself, which means the customs office (or if you're lucky your local post office) will hold your package until you go in and pay the fees and taxes. Always consider your currency conversions costs when you're comparing prices as well, and realize that almost no watch sellers accept cryptocurrencies at the moment.
Watch forums and watch exchange websites are also places to look because individual sellers are willing to ship internationally (because they will get the payment from you first in a way that will be hard to get it back from them, ie. cash no credit cards). As the quality of watches on a lot of the sites I mentioned in that section above and the trust mechanisms are usually very high, this can be an excellent resource for international buyers. Users on the sites are also usually very good at spotting fakes and franken watches.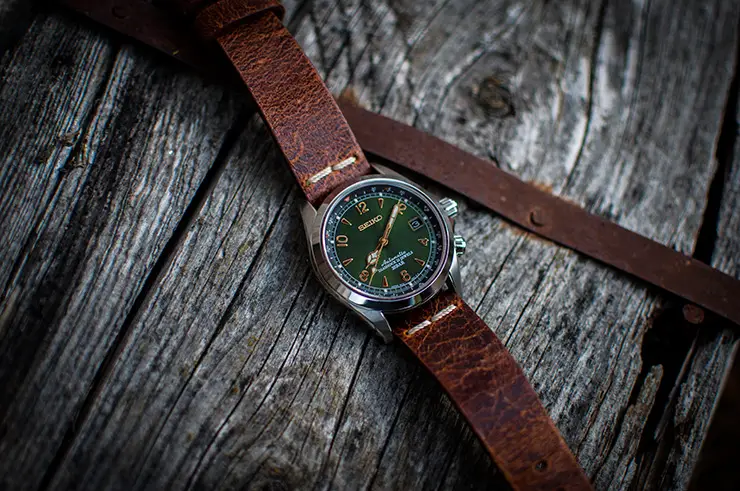 Watch Buying Terms
Here are some terms to help you out when you're looking to buy a watch online:
Fakes, replicas & counterfeit watches – terms for a watch that is not made by the original company, but branded to look real. These are illegal and all reputable online places won't deal in them or even allow discussions of them, aside from pointing out how to spot them. Your job when buying a watch is to avoid them.
Homage watches– a term for a watch that mimics the style of another (usually more famous) watch. When an homage mimics the style too closely it becomes a replica and then illegal. Homages are mostly looked down upon in the watch world as a cheap man's version of the real thing. The company making them gets looked down upon as lacking creativity and for copying designs, while the buyer gets looked down upon for cheaply trying to purchase something that looks like the real, more expensive thing. Lately, however, there has been a trend among watch companies to "reissue" or make homages/replicas of their own styles or the styles of now-defunct watch companies. These are generally looked more favorably upon in the watch world because it allows watch enthusiasts to purchase a watch that they would never be able to purchase otherwise, with the benefit of updated internal mechanisms, usually from the same company that made the original.
Frankenwatch – a term for a watch made up of the parts of other watches or a badly done modification. Franken watches are generally not illegal (despite what some watch companies would wish), as long as they are indicated as such. After all, it's not illegal to take an engine of one car and put it in another, and the same is true for watches. When frakenwatches become illegal are when people try and hide the modifications and attempt to sell it as an unmodified watch, or speak about it in ways that suggest the modifications were done at the factory or by the watchmaker themselves. You can't put another watch mechanism in a Rolex and still call it a Rolex.
Mods, modifications – the term for changing your watch and adding aftermarket parts, like a Toyota enthusiast might add a spoiler to their car. These are not illegal and some watch companies even encourage it. A few watch styles (like Seiko divers) have communities dedicated to modding watches and the results can be very cool.
Fashion watch – a usually derogatory term for watches made for fashion houses (Gucci, Tommy Hilfiger, etc.), but now also includes any watch where the emphasis is on the looks and not the internal mechanisms (there are a lot of start-up watch companies on Kickstarter that fit this category). They are very popular watches, either because they are advertised heavily or because they look good, depending on which side you're on. Here is the category on Jomashop, where you can see the distinctive look.
Most watch enthusiasts use the term derogatorily because the companies producing fashion watches don't usually care about the history and craft of the internal mechanisms of watches, they just care about the looks (and the internals of fashion watches are often cheaply made). You will find a lot of these watches in department stores and jewelry stores. Fashion watches are popular gifts, and in fact, most people who receive a fashion watch as a gift love them because they look good. Watch enthusiasts consider them overpriced for what you get inside. Don't let that bother you if you love a fashion watch, wear the heck out of it,
Microbrand – a new-ish term for small brands that make or design watches. It is used both as a way to describe companies or artists making small amounts of great watches or as a derogatory term to describe start-up brands that make mass-produced watches masquerading as a hipster fashion watch. Yes, there are companies that spend a lot of time making exquisite watches in small batches. There are also people raising money on Kickstarter to produce an overpriced watch with a nice-looking case filled with a cheaply made watch movement that will break in a few months. It's up to you to research them before you buy them.
Gray market – refers to a specific type of retailer in the watch business. In this guide, it just means an online dealer who is not an authorized dealer (although they can be both, an authorized dealer for one brand and not authorized for another). Grey market retailers have a mixed reputation in the watch business. Some of them offer great service, great prices, and great warranties, while others might sell you watches repaired with non-genuine parts or used watches claiming they are new. If you hang around enough, a few of them get mentioned a lot on the watch forums. Our recommended grey market dealer is Jomashop.
Other watch terms – if you're interested in watch characteristics, like dials and internal mechanisms, see this good article from Gear Patrol: 50 Terms Every Watch-Lover Needs to Know.
We hope you find this article helpful. If you're interested, you can check out our other guides:
Image credit: Rolex Sea-Dweller on a Barton Watch Strap. Buy the strap here.