It's the holidays, and that means gift ideas! Welcome to the Basic Bands 2017 Watch Strap and Band Gift Guide.
So you're looking for a strap? Maybe the person you're shopping for already has a nice watch and you'd love to match it with a nice strap. Or maybe you're buying a watch and you're looking for strap ideas to complement the stock band. Or maybe you just got a new watch and you'd like to spice it up with a new leather or NATO strap. Well, you've come to the right place. We're Basic Bands, and we loooove watch straps.
So what should you get that perfect someone? Here are our recommendations:
Go Bespoke
There are a lot of watch bands out there. But it's pretty awesome to have a watch band made just for you. A custom watch strap makes a great gift because it's customized to your watch or the person you're making it for. You can get watch straps tapered to just the right fit, made to the exact length of your wrists, or monogramed with a special message.
You can even get them customized from material you send in yourself. Got an old army bag from a grandparent or loved one? A baseball glove, a canvas duffle? Pretty much any leather keepsake can be made into a watch strap, never losing its memories.
Below are some of the custom watch strap makers we've featured this year on our blog. Check out their work and contact them to get your bespoke watch strap made. Prices range from $30 on the low end to above $150 for exotic leathers.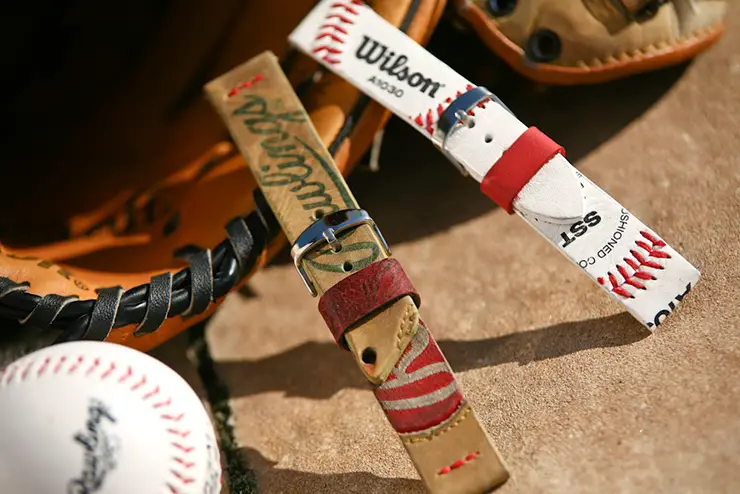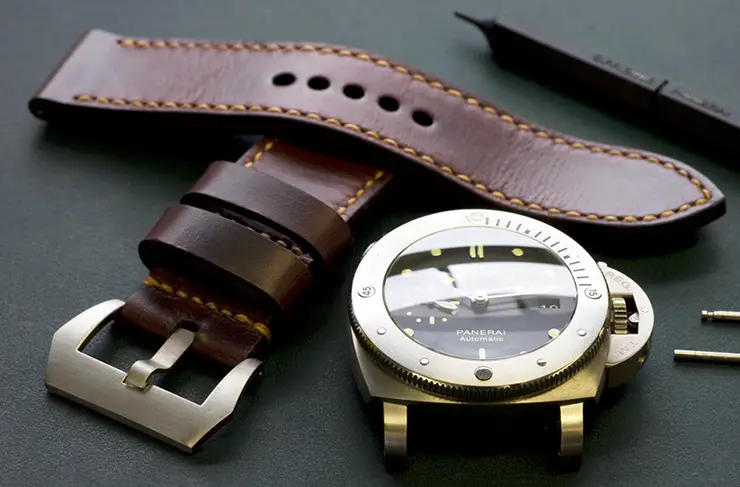 Go Quick Release
Love watch straps but don't like the hassle of changing them? Quick release straps are your answer. Most of them come with a small button on the underside that you slide to release. So start your watch strap obsession up again and go nuts. Personally, we love Barton Bands, a brand we feature often on this blog. You can find their website at www.bartonwatchbands.com or shop Barton Bands on Amazon.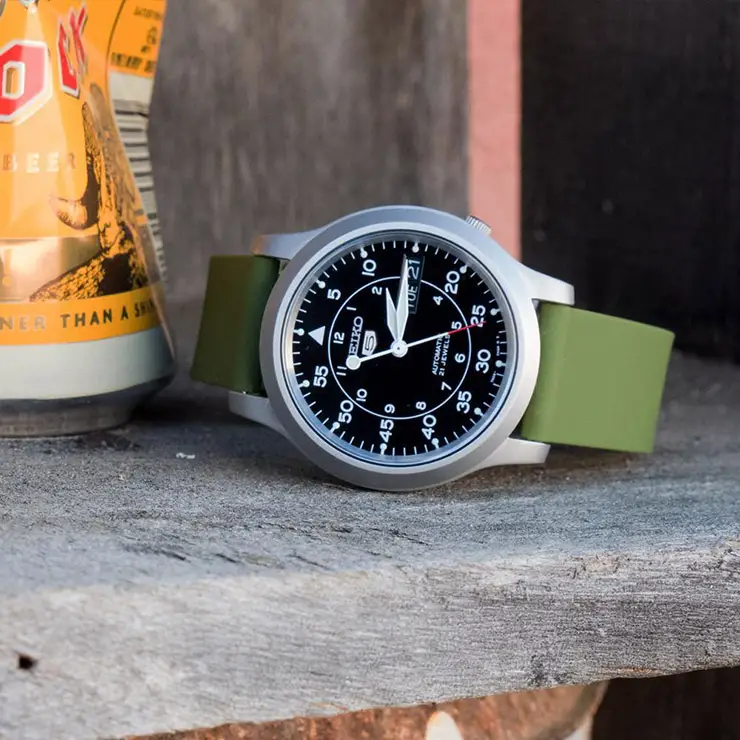 Go For a New Style
If you haven't yet tried out new straps on your watch, now is the time. Replace that old stock band with something new. Check out this lizard camo watch strap from Crown and Buckle, this rally strap from Watch Gecko, this Colareb Roma Brown Strap, or these two-piece NATO straps from Clockwork Synergy.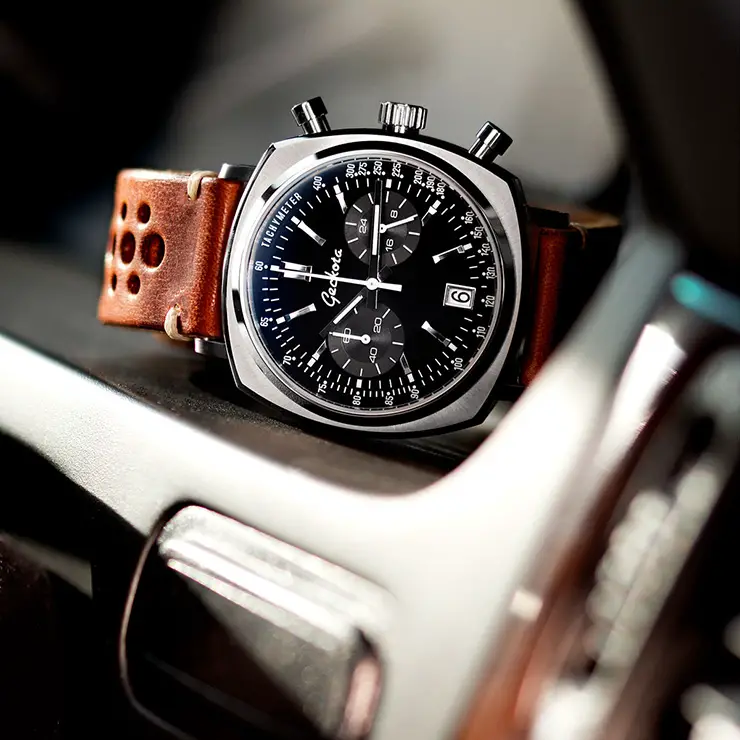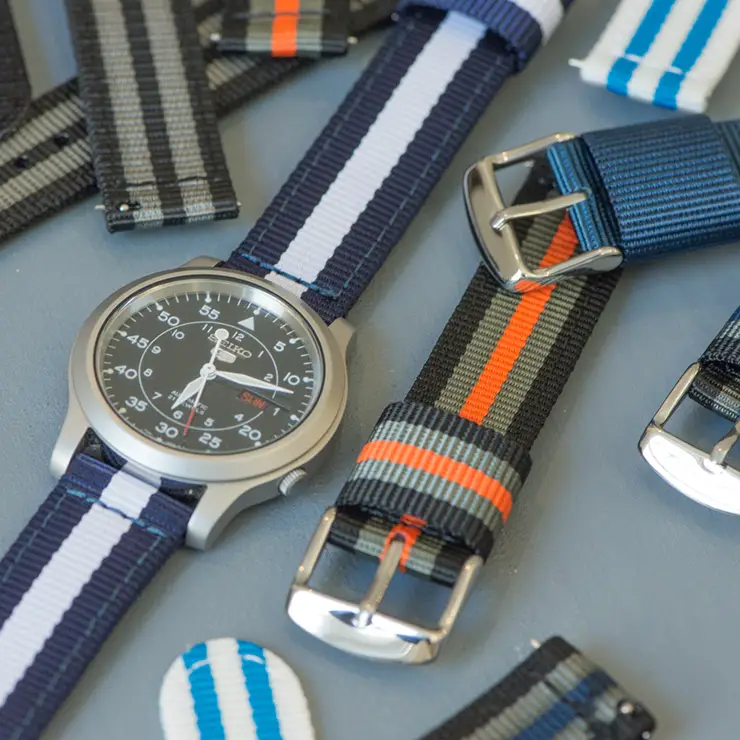 Help with Buying a Watch Strap
If you're buying a watch strap as a gift, it can be hard to make sure you're buying the right band. We're here to help. First, make sure you're buying the right width and length. Google the watch you're buying for and make sure the width between the lugs is the same size as the strap you're buying. If you don't know the name of the watch or aren't sure of the make or model, take a picture of the front and back (make sure the tiny writing is in focus) and email the watch strap company, they can probably help you figure it out.
Measure your wrist or the wrist of the person you're buying it for. You can always guess if you want it to be a surprise. Custom watch strap makers will make a strap that fits exactly, so you'll definitely want to measure properly if you go in that direction, but most strapmakers sell in various sizes or "one size fits all" lengths. Guessing the diameter of the wrist you're buying for will be good enough in those instances. Also check out our 5 Tips for Picking Out a New Watch Strap or Band. It will go over a few other things you may not have thought about.
Second, make sure you have the right tools. If you're buying a quick release strap you won't need anything else, but if you're buying a regular strap, you may want to pick up an extra set of spring bars and a watch strap removal tool. You can find them both on Amazon for relatively cheap. Check out our article on watch strap tools here to familiarize yourself with everything that's needed.
Lastly, Thomas Lathrop, CEO of watch band company Crown & Buckle, wrote up some style tips for us on matching up the right band to your watch. Check it out on our blog here.
Other Gift Ideas
Sometimes a watch strap just isn't in the cards, either because the watch uses unconventional lugs or you aren't quite sure what size or length to get. In that case, consider a watch strap case, watch case or watch winder. They are a great way to store watches and straps and make a nice addition to any watch owner's collection. You can find ideas below or on the Basic Bands Amazon Shop, our Amazon Affiliate Portal.
Also check out our other guides:
We are an Amazon & Jomashop Affiliate.