June 19 is one of our favorite days of the year. National Watch Day recognizes the timepiece industry which has been around for centuries. This year's National Watch Day is extra special because it lines up with Father's Day. So if you're looking for a last-minute Father's Day gift, a watch is definitely the way to go!
To honor this important day, we're showcasing some of our favorite timepieces. There's no better way to celebrate National Watch Day than to explore the wide world of watches and bands.
Outdoorsy Watches
One of our favorite parts about watches and other wearables is that there's a watch for every occasion. As summer officially begins this week, we thought we'd showcase a few of our favorite pieces that are both stylish and perfectly suited for your summer hikes, beach trips, and backyard barbeques.
Timex has done an incredible job building out the Ironman collection. With a variety of designs and features, there's an Ironman watch that suits everyone's tastes.
The Ironman Classic has been around for ages and fits everyone's wrists. With a 34mm case size, 30-lap memory, and a durable resin strap, this watch is perfect for swimmers, runners, or anyone who wants a watch that will last forever in the elements. And at a $34.99 price tag on our Amazon store, it's an easy decision to add this piece to your collection.
The Transit+ is a new model that modernizes the classic Ironman. It boasts impressive features for an active lifestyle including step counting, heart rate, and calorie tracking which makes it perfect for any runner, walker, or swimmer. Available in 5 different colors, this watch is customizable and a great entry-level piece for fitness wearables. At $42.00 on our Amazon store, for the amount of features you get the price really can't be beat.
For a full suite of smartwatch features, the Timex Metropolitan is the Cadillac of Timex watches. Offering comparable features to the Apple Watch such as full activity tracking, GPS, music control, and all-day heart rate monitoring, this is a way to get a great fitness wearable at half the price of an Apple Watch. Shop on our Amazon store to get 10% off this sub-$200 smartwatch.
Shop all Timex models on our Amazon store below for steep discounts!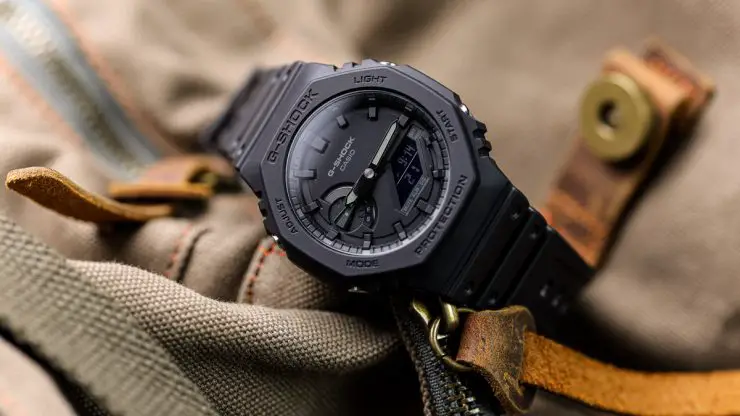 The Casio G-Shock is a tried and true sport watch that can handle basically anything life may through at your wrist. Virtually indestructible, this watch looks great on your wrist with your favorite color pattern and many models offer an impressive stack of tech features including heart rate monitoring and GPS.
The G-Shock DW6900 series is a great place to start. It's simple yet offers many features such as full water resistance, backlighting, alarms, and a stopwatch. It's also at a very good price point on our Amazon store (between $40 and $60 depending on which features and color you're looking for).
For the ultimate outdoorsman, the G-Shock Move is a recent addition that has all the bells and whistles you could ask for. This watch was designed by athletes for athletes. It tracks your heart rate, altitude, temperature, and running data. It's water resistant up to 200m and it's solar powered meaning no more trips to the jeweler to replace your battery. Get it as soon as tomorrow on our Amazon store.
Affordable Classics
As any Basic Bands reader knows, we're all about great style at a bargain. Below are a couple great classic pieces that have been around forever and will look good in both formal and casual settings.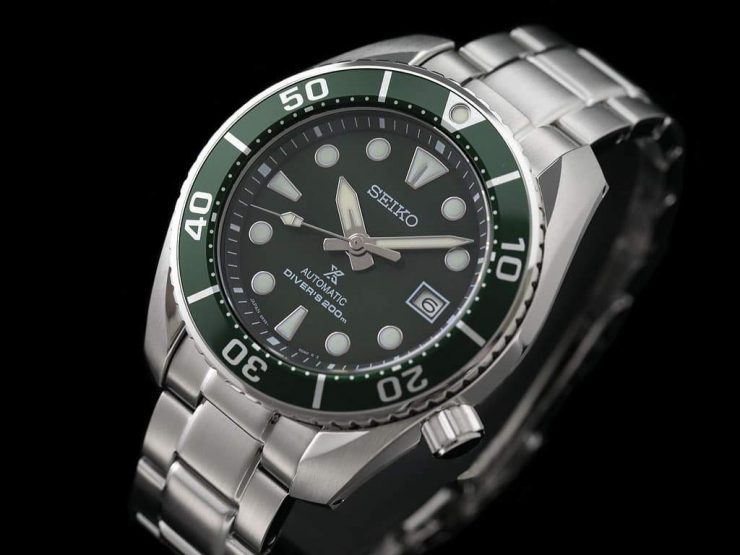 The Seiko Automatic series is a great starter watch for the wide world of dive watches. Offering a host of different bracelets and leather straps to pair it with, this watch will last a lifetime and earns the respect of any watch aficionado that sees it on your wrist. Shop on our Amazon store to find the right Seiko for your wrist.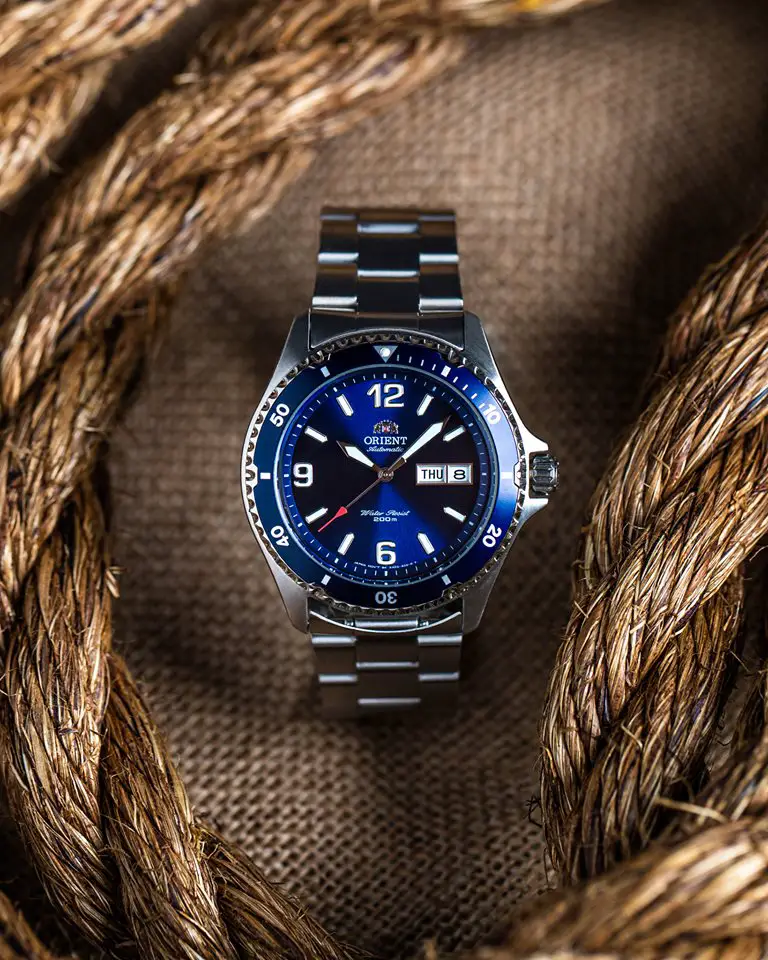 We absolutely love what Orient has been putting out the last few years. The Bambino "Open Heart" is a particularly fun piece. It features an "open heart" dial where you see its Japanese-automatic movement as well as a skeleton back to get further views of its impressive movement. Paired with a lovely navy blue alligator leather strap, this watch adds class to any outfit without breaking the bank. Shop more Orient watches on our Amazon store for exclusive deals.
Luxury Classics
We would be remiss to not include some of the best watches ever designed on this special day for the watch industry. See below for two of our favorite high-end Swiss watches. Through our partnership with Jomashop, Basic Bands readers have exclusive access to the site's Father's Day sale.
This legendary timepiece sits on the list of most famous watches ever designed. This watch was on the wrist of every NASA astronaut that ever walked on the moon. Its Swiss automatic movement is manually powered to be fully functional and accurate in zero gravity. Apart from its impressive heritage and performance, it has a timeless look and is one of the most versatile when it comes to strap customization. Shop on our Jomashop store to save upwards of 50% on this legendary piece.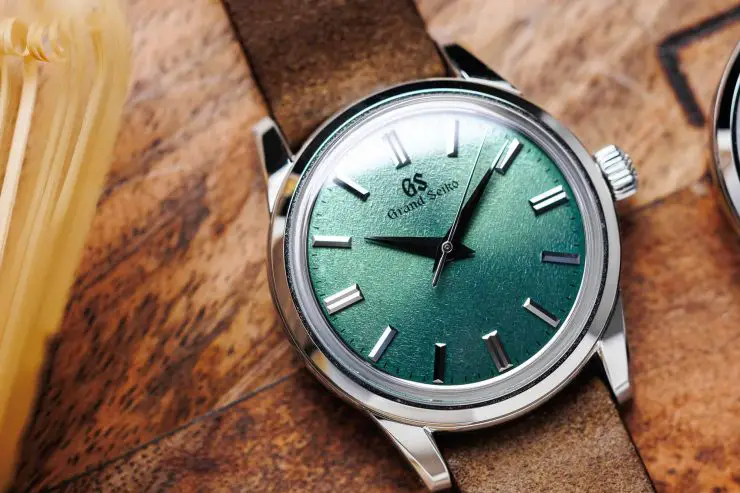 This is one of the most loved watches on the market today. Every single part of this watch is hand-made in-house. This incredible focus on detail and perfection has led to its acclaimed mechanical precision, making it one of the most accurate automatic watches available today. Its timeless design is highly versatile and compatible with virtually any band or bracelet. Shop our favorite Seikos on Jomashop or on our Amazon store.
Watch Bands and Bracelets
Remember that virtually every watch in your collection is customizable with different straps and bracelets. Our Amazon store offers an endless combination of color and material at great prices. Shop Nato straps, leather bands, and silicone bands below.