Watch strap making isn't just limited to major brands and big shops; across the world there are small strapmakers making a living designing unique and custom straps. Our small brand spotlight series interviews these strapmakers to see what makes them tick.
Today the spotlight is on Joel and Kerri Mills and their small strap making shop: Choice Cuts Industries
Name: Joel and Kerri Mills
Website: https://www.choicecutsind.com or Amazon.
Location: Charlotte, NC
What: Horween leather straps and leather watch accessories
How did you get into watch strap making?
We met at Winthrop University in Rock Hill, SC as graphic design majors. We recognized each other as creative equals and our romance and partnership grew from that.
We got married in 2010. We tried our hands at lots of different hobbies as a way to spend time together, and sometimes make money. We originally set up an Etsy shop for items we screen printed in our garage and, through that, learned a lot about handmade items and selling online.
The idea for selling watch straps came when Joel wanted a new strap for a watch he had gotten for Christmas. He couldn't find exactly what he was looking for and decided to try to make one himself. It seemed to us that leather items were either really expensive and over manufactured (sanded, painted, smoothed, and sewn) or really cheap junk. We wondered why a leather band couldn't be simply made using high-quality leather and simple, quality construction. Why did all those other watch band manufacturers make such complicated bands that were still poorly constructed? Why can't leather look like leather, and show its age and rustic natural beauty?
Slowly, one step at a time, we learned about leather and shady manufacturing practices and all the pitfalls of mass production. We also discovered how many talented, small strap makers there are. But at first, we simply wanted to make great watch bands.
What materials do you use in your bands?
We use American tanned leather, primarily from the famous Horween Leather Company. We are kind of obsessed with their leathers so we use lots of different tannages, including Shell Cordovan, Chromexcel and Cavalier, Dublin and Essex. We use thick 5.5-6oz cuts of leather, which makes them really durable but really flexible. We also use solid brass and stainless steel hardware and waxed linen thread which is always hand stitched.
What is your favorite material to work with?
Any leather that has great pull up and character, particularly the Horween Dublin leathers.
What style of bands is your favorite to make or wear?
We consider ourselves designers first before being "leather workers" or "strap makers" and good design philosophy is to simplify. The truth is, the more you cut or punch leather, the more vulnerable it is to breaking. It's critical to think through the shape, the cut of leather, the way it's punched and stitched. We try to create styles that will last, use materials that have inherent beauty and make the aging process a part of the aesthetic. As a result, our bands are really minimalist.
Do you have a favorite watch?
Like all watch collectors, we are always buying and selling watches. Right now, Joel's favorite is his Farer Lander GMT and Kerri's is her Sinn 656.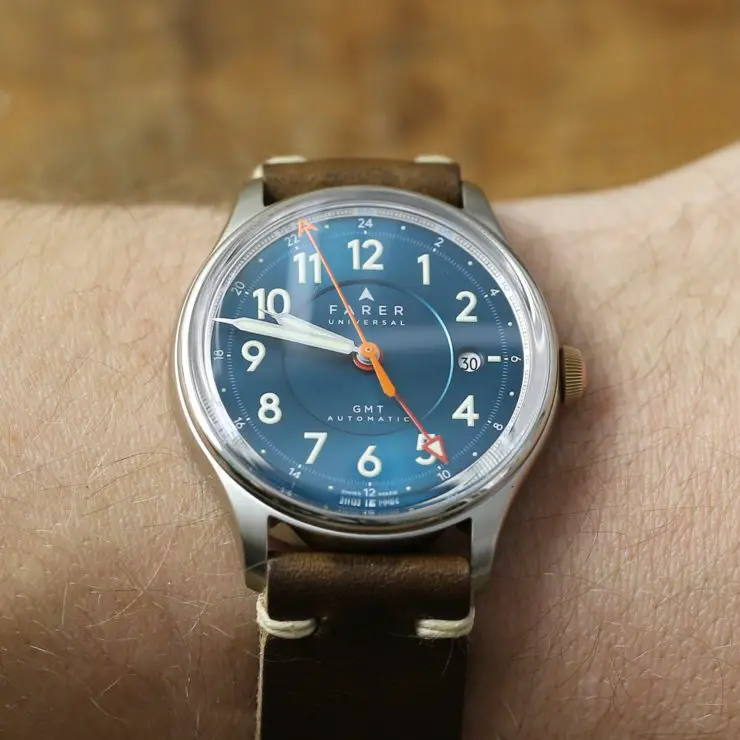 What do you like to do outside of strap making?
We do a lot of home DIY and woodworking projects, Joel loves to fish, Kerri loves to cook and we both enjoy exploring whenever we can. But, most of our free time is taken up by our daughter (who is almost 4), our schoodle Oliver and our extended family. But we are lucky to have a family beach house on Seabrook Island, SC and we escape there to fish, bike, swim and relax as much as possible.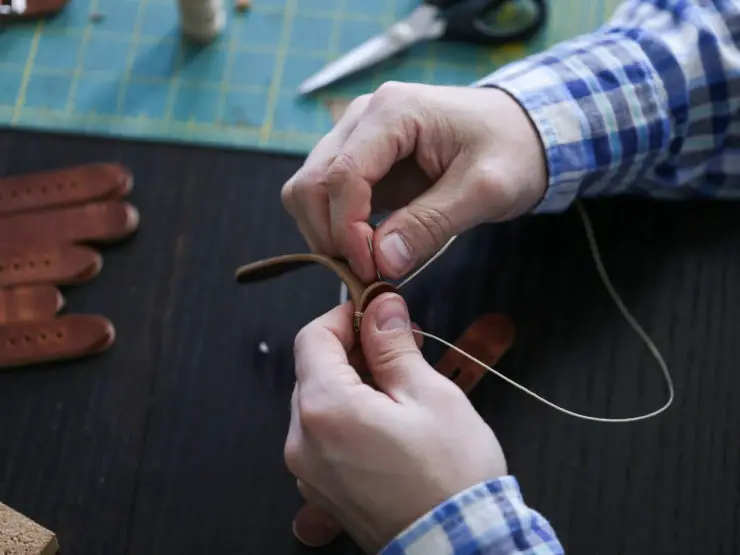 Looking for a new watch to go with your custom made strap? Support our blog by shopping through our affiliate partner, Jomashop.
Also check out our other guides:
We are an Amazon & Jomashop Affiliate.