Watch strap making isn't just limited to major brands and big shops; across the world there are small strapmakers making a living designing unique and custom straps. Our small brand spotlight series interviews these strapmakers to see what makes them tick.
Our first small brand spotlight series focuses on Clover Straps, run by Patrik in Croatia. A well regarded strapmaker on several watch forums, he designs custom leather and canvas straps along with leather and canvas accessories. Here is our interview: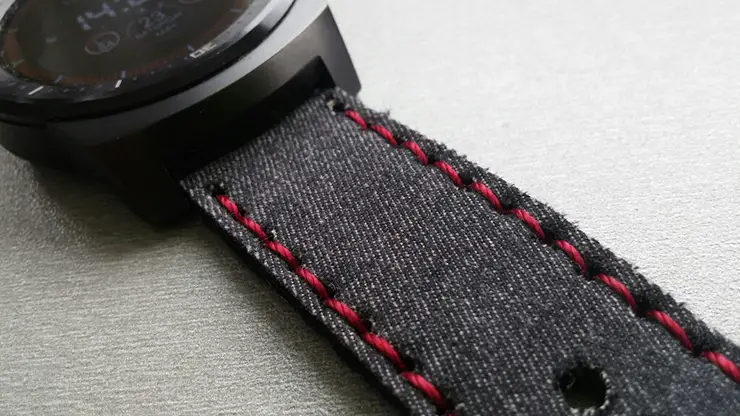 How did you get into watch strap making?
It was four years ago, I had just gotten into the watch game and I wanted a custom strap. Since I had some leather scraps I thought I would give it a try and make one. A few straps were made before I managed to make one that I was pleased with. And I've been making them since then.
What materials do you use in your bands?
My primary material is leather. I would say 75% of all straps I make are leather straps. I also use canvas. Some are combined canvas and leather.
What is your favorite material to work with?
I would say canvas. There are a lot more options when it comes to canvas straps and various canvas materials are easier to find than leather. They are backed with leather so I can use almost every piece of canvas I can get. That includes various colors, textures etc.
What are the hardest straps to make?
For me it isn't difficult to make a strap. The hardest part is mastering something new. I started with a regular strap, it was hard until I got the hang of it. Same goes for rolled canvas, fine stitched, dual face straps… I am now eyeing padded straps. I haven't tried it yet but I will as soon as I find time.
Do you have a favorite watch? What watch would you buy if you had the money?
Hahaha, if I had the money I would buy a lot of watches! I have a favorite watch, it's a blue dial and bezel sub homage I made. But if I had to choose one, it would be a Rolex Sub from 1981. Why? Because that's my birth year and I think a Submariner is one of the most versatile watches out there. I know it's a sort of a cliché but that's how it is.
What else do you enjoy making outside of watch straps?
I enjoy doing everything that includes my own effort, design and knowledge (and getting that knowledge to make it). I enjoy modding watches and currently I'm restoring two old bicycles.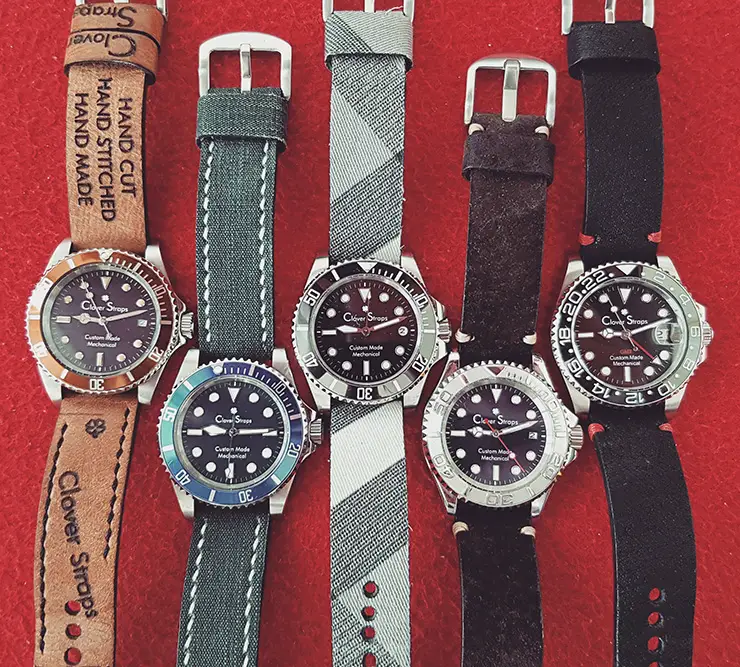 Name: Clover Straps, run by Patrik
Website: http://cloverstraps.com
Location: Croatia
What: Custom leather and canvas watch straps and bands, leather wallets and bracelets.
Other guides: