Watch strap making isn't just limited to major brands and big shops; across the world there are small strapmakers making a living designing unique and custom straps. Our small brand spotlight series interviews these strapmakers to see what makes them tick.
Today the spotlight is on Steven Gircys and his shop, Oak & Honey.
Name: Steven Gircys (Oak & Honey Leather Goods)
Website: www.oakandhoneyleather.com
Location: Toronto, ON, Canada
How did you get into watch strap making?
I started making watch straps about two years ago. I specialize in small leather goods like wallets, so watch straps were a natural progression for me.

What materials do you use in your bands?
For my watch straps, I use either English bridle leather from Wickett & Craig or shell cordovan from a few different tanneries (Clayton, Shinki Hikaku, and Rocado).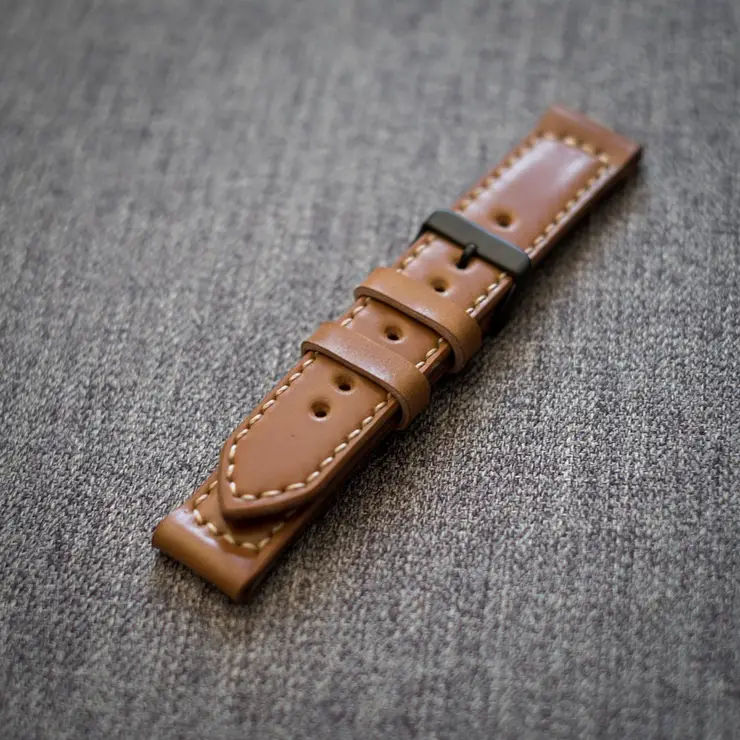 What is your favorite material to work with?
I personally really enjoy working with shell cordovan. While all the leathers that I use are beautiful, the shell cordovan stands above the rest. In terms of working with it, it cuts like butter and burnishes with ease. There's a good reason this stuff is so popular – and expensive.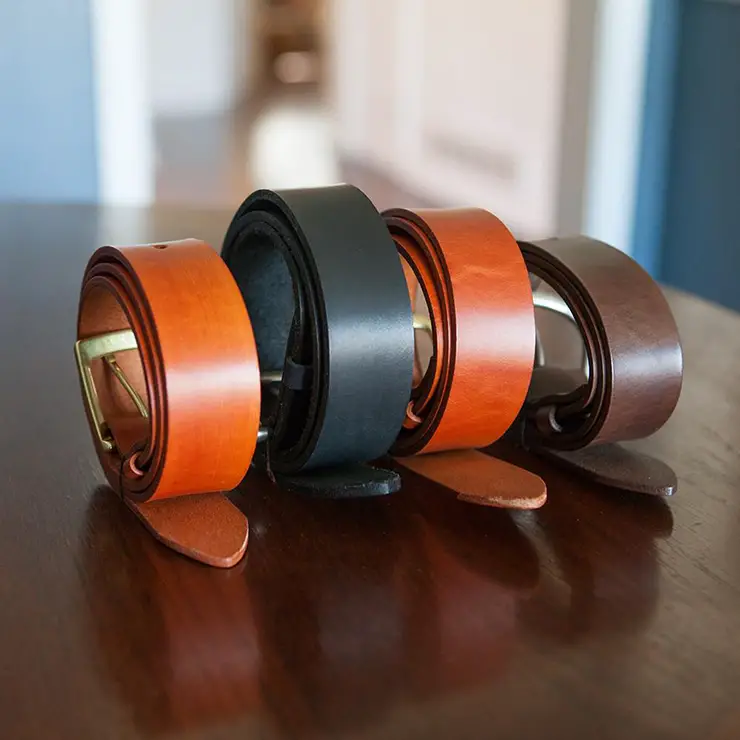 What style band is your favorite to make or wear?
My tastes are pretty classic and simple. I like a straight cut band with an extra layer of leather between the two sides of the strap to give it that nice, three-dimensional contour. I also prefer a small, muted buckle as the strap should let the watch itself be the focus.
Do you have a favorite watch?
I'm a big fan of Grand Seiko – the SBGB003 in particular.
What do you like to do outside of watch strap making?
Outside of strap making I make other leather goods like wallets, belts, bags, etc. Out of that, I love to travel.