Watch strap making isn't just limited to major brands and big shops; across the world there are small strapmakers making a living designing unique and custom straps. Our small brand spotlight series interviews these strapmakers to see what makes them tick.
Today the spotlight is on Rob Montana and his company, the Strapsmith.
Name: Rob Montana
Website: www.thestrapsmith.com
Location: Whitefish Montana
How did you get into watch strap making?
Ten years ago I was invited to a Paneristi get-together in Seattle and discovered the, at the time, small world of after market hand made straps. My father was a 4-H leather instructor so I had previous experience in leather growing up as a kid. The day after the GTG I want to a leather store in Seattle and bought leather, some tools, and a couple of how-to books and went to work trying to create a great strap.
After obsessing and educating myself about leather again, buying the highest quality of tools I could find and fine tuning all the details, I started selling a few online. One thing led to another and before long I was building full time. At the time I started there were only about 5-6 people world wide that I could find that were doing custom handmade straps. While doing a trip to Europe I made a point of meeting up with these makers to say hello. I had already met the guys in the states at other GTGs who were making them.
What materials do you use in your bands?
I use the finest leathers from around the world along with vintage reclaimed leathers, new and reclaimed canvas, denim, exotics and material from items that customers send in to be repurposed into straps. These include designer bags, shoes, old baseball gloves, brief cases etc. We also do custom buckles, so I work on the designs of the buckles and send them to a laser cutter to cut and shape.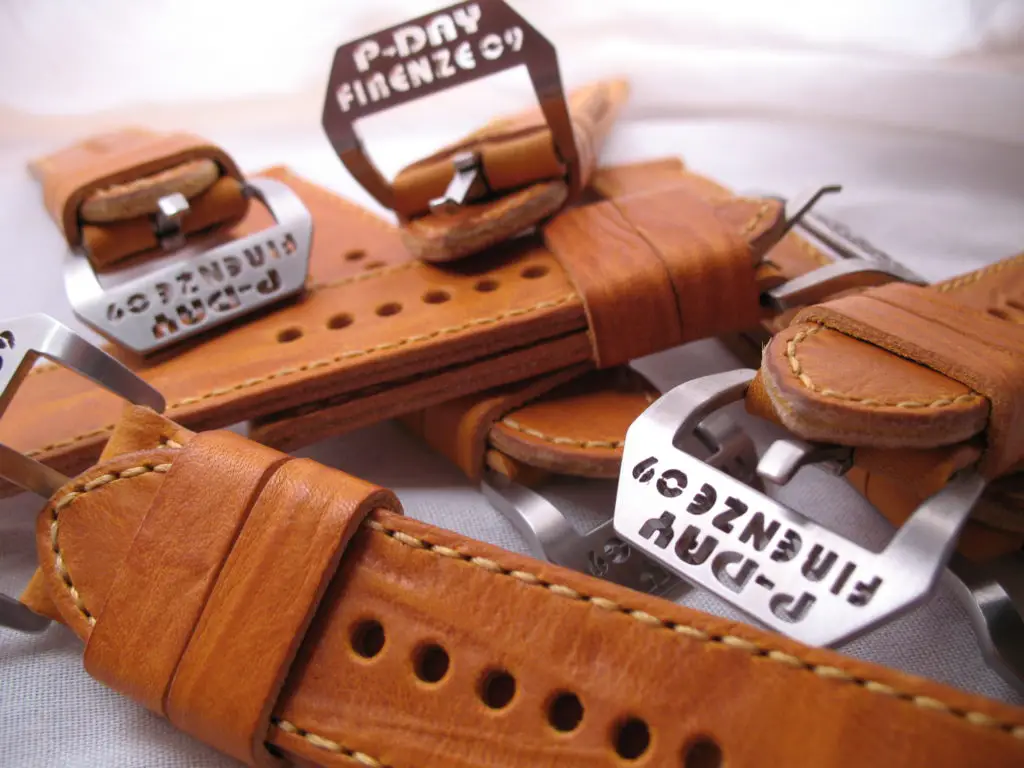 What is your favorite material to work with?
Vintage reclaimed leathers. They have a history behind them and it's tough to match the great look of the natural patina.
What style band is your favorite to make or wear?
Vintage leathers. I like to wear vintage straps between 3.8 and 4 mm thick, especially on thicker watches, like Panerai, as they are more proportionate to the thickness of the case.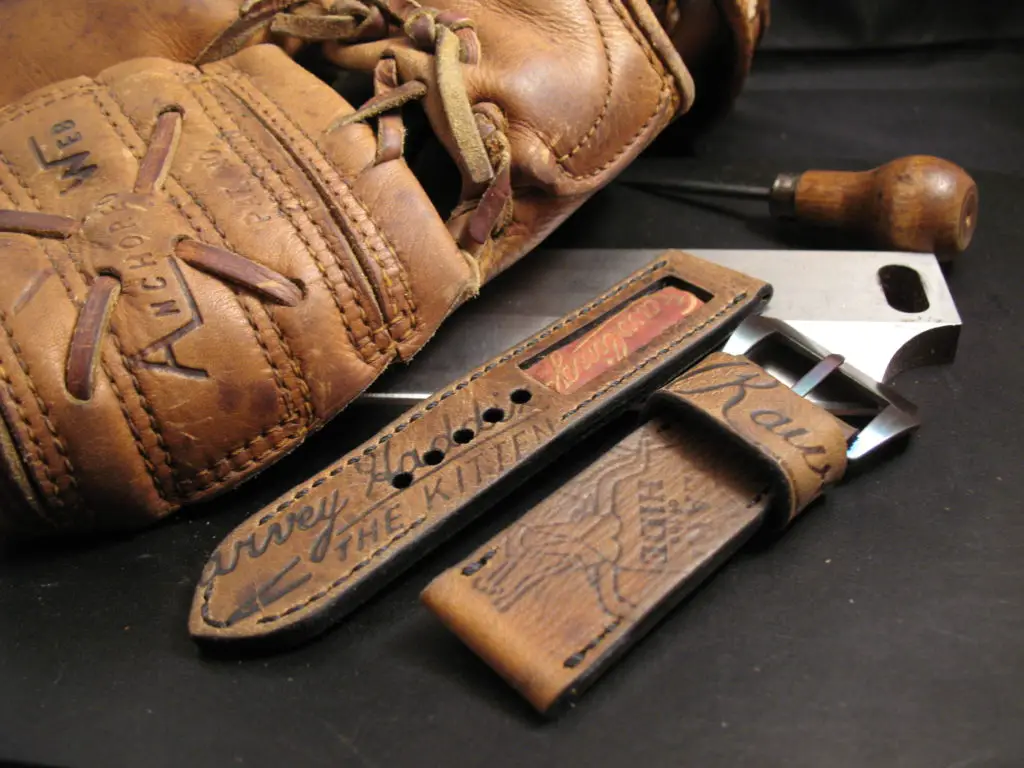 Do you have a favorite watch?
Though I appreciate many different brands and their unique design elements, Panerai is probably closest to my heart. It's what started this path.
What do you like to do outside of watch strap making?
I like a variety of activities including flying paragliders, riding motorcycles, Brazilian Jiujitsu, sailing, skiing / snowboarding, almost any adventure I can get myself to.